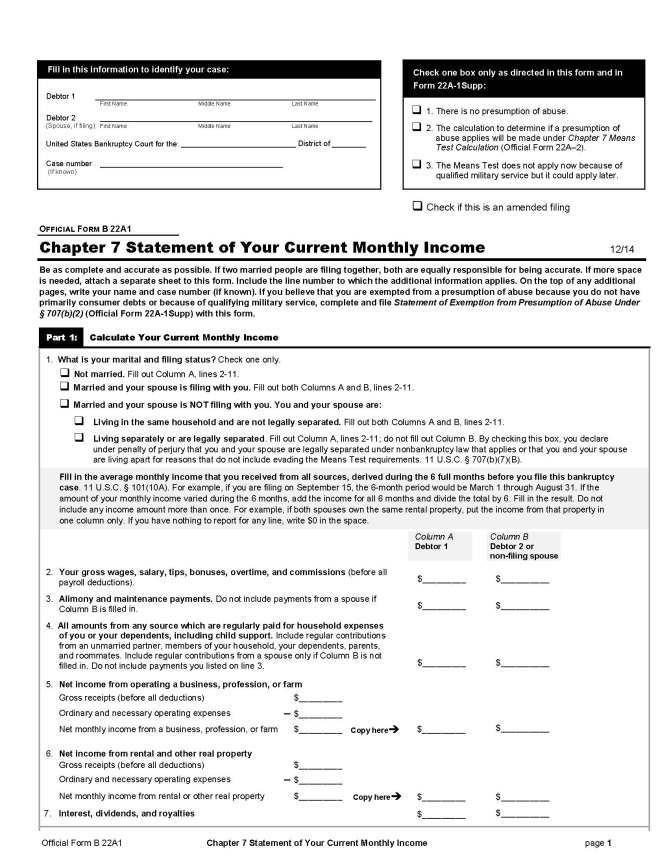 Dismissal of Case for "Abuse" – abusive Chapter 7 cases are subject to dismissal
Failure to pass the "means test" – presumption that case is abusive
The "means test" involves a computational test – (involving income and expenses) to determine whether a person's case is presumed to be abusive.
Income used in the means test – is based on the six month period prior to the month of the filing of the bankruptcy case.
Expenses used in the means test – are based on IRS collection standards and actual expenses. The application of the "means test" is often quite complex.